Buy my music at
Musician/Songwriter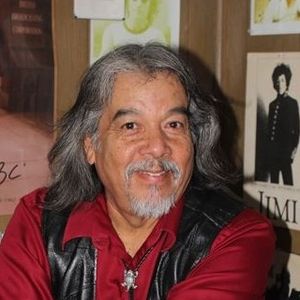 I found God..swimming for my life in the rip tide of the Humboldt current in Atacames, Ecuador, survived a plane crash in Seguin, Texas .Gazed into the eye of a tornado, an alien encounter, Flying a Hercules C130 over Panama and just living a life this amazing life. I am very blessed to be here. As I near seventy I have experienced so many things. I would be profanely proud to have you read my stories and listen to my original songs..Wecome friends to my music and story website. I began writing songs in 1969 as an Army brat in Killeen, Texas. I reside in the Houston area with my wife, Eileen, two dogs and five cats. Well….I am very blessed to have so many skills. I am a multitask, multidimensional person with a love for life. I have a passion for seeking knowledge and friendship. I play so many instruments and writing music and lyrics is easy for me. Thank you God.
I am retired from a contract mechanical engineering background, where I had a hand in designing break through new science technology projects. From board drafting to 3D solid modeling .. I have had a hand in designing alot of different things in oilfield drilling tools, ocean exploration, reverse osmosis watermakers, maritime vessels, pollution control systems, The first CAT scan in medical science in Houston and other ventures. I am currently working to stay busy and keep my mind fresh as a Model Home Attendant. I also work with wood as a hobby. I make yard art. You can follow me on facebook and see my art. You can even occasionally catch me at a local open mic night. Thanks!!
My website is a daily process so look for updates and new stuff. Come back often for a good read at lunch time or anytime. Thanks for tuning into my life. Don't forget to let me know how I am doing.at 
calvinlunaballi@yahoo.com
Click here to watch videos
---
My Planty Friends (Plant In and Out Song)
By Calvin Luna Balli
March 29, 2023
Many of us share an appreciation that values the time and management of our flora. Our kind loves plants and everything to do with collecting them and of sharing garden information with others. Plants give us joy, so we start seeds and cuttings onto their journey, then we watch them grow into the most exotic and romantic flowers, which makes us want more of them. Our 'planty friends' collection can swell to great numbers if we are not careful.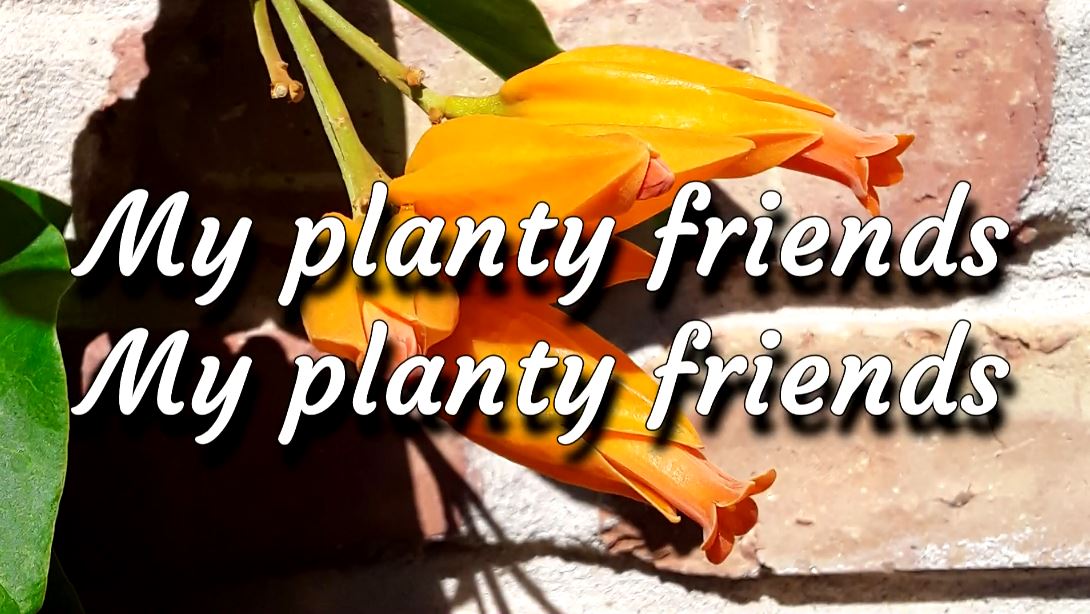 As a helpful ambassador for my wife's plant swap group, we wrote a fun song to portray the toils of moving our favorite plants in and out of the house during the winter months. With the crazy yo-yo weather around these days, it can be 80 degrees in early spring, then in the 30s the following day. It's all confusing to the plants and to us as well! Eileen wrote the words however I added a few lines, sang, and played all the instruments. Anyway it was fun making this ditty.

My wife and I are both artists and we are so fortunate to have many tools to create artwork at our home in La Casa Nueces Studios. It goes beyond music and painting. We create original designs in mediums such as fabric, paper, wood, paint, and lots of it! Eileen's love for graphic design and creating beautiful things seems to be never ending. She's always thinking and imagination is her gift! I am very blessed to have this awesome woman and creator in my universe.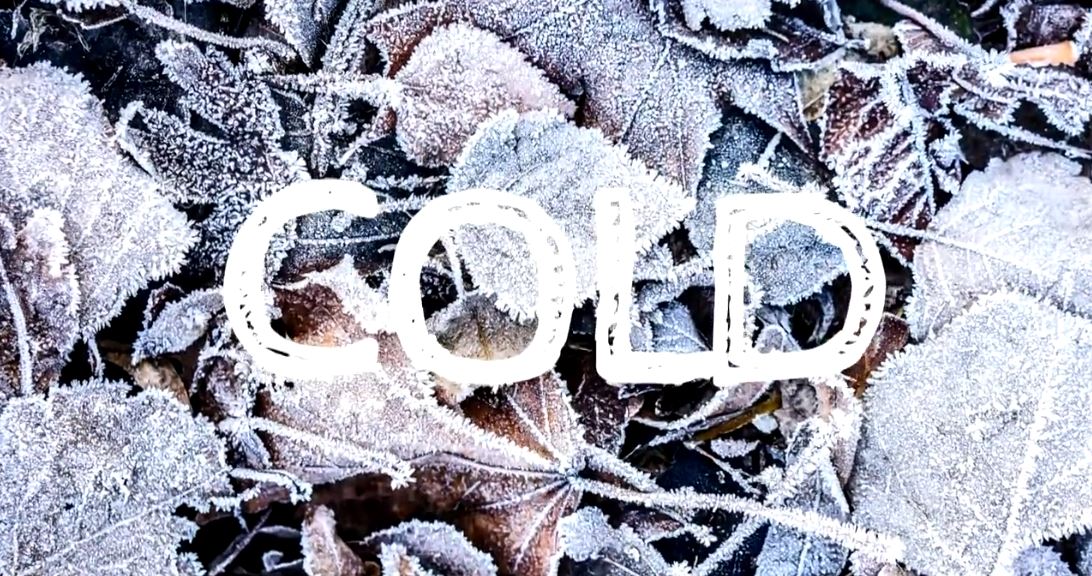 As I begin my 70th year on this earth, I strive to be more assertive in playing music and creating art. It usually comes easy for me and this song, I guess, was inspired by funky tunes from the seventies. I loved 'Mustang Sally' and all those funk like grooves everybody was playing! Since I was 15, I have played this same bass and drum style that you hear on this song and video, 'My Planty Friends'. As you listen, the first part has a simple bass drum, guitar, and vocals jive. As the song goes into the expanded stage, the keyboards and bumped up guitar phrasing is emphasized. I guess I should have made the song longer but the story is straight to the point of what it takes to be a plant parent. Thank you for listening to 'My Planty Friends'.
 
Go to calvinballimusic.com to hear my original music, stories, and video.
My email is calvinlunaballi@yahoo.com
I would love to hear more stories about your gardening experiences!