I was born in Galveston, Texas to Calvin and Maura Balli. My mother didn't quite make it to the delivery room and I gasped my first air in the elevator going up at John Sealy Hospital. My father already in the U.S. Army was away in Fort Hood training for a career and eventually became a distinguished service man. He took his family to many exotic locations around the world which helped  influence my thoughts and creativity. My parents were really proud and honored by their children and provided us with love and support and especially Christ in our lives.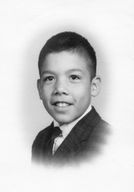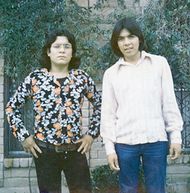 At the age of 8, my earliest influence of my musical talent was watching the early Beatles on a local Hamburg, Germany television station, interviewing about playing the Kaiserkeller a local club. They were honing down on a playlist to entertain the U.K. and the world. This was way before they eventually would appear on Ed Sullivan and conquer America. Wow! At that time my father was a huge Elvis fan and met him in Germany while my father was managing the Army's hotel. We returned to the States with the sounds of Elvis Presley, Ray Charles, Roy Obrison, Petula Clark and all the cool rock and roll.  The Beatles came to New York and changed the world. The bug bit me and I knew what I wanted to be...like John and George! The British Invasion came to America and with all their cool fashions influenced my dress (loud shirts, turtle-necks, plaids, Nehru, bell bottoms and Beatle boots), speech (Groovy, Far Out, Cool Man, Keep the Faith, can you dig it), and hair. I was a Mod! 
In the mid 60's, I picked up my first Beatles and Rolling Stones albums in Ecuador, which led to playing cardboard cut-out guitars with my older brother. My parents soon bought us real instruments to better fulfill our musical ambitions. Later, when my father was sent to Vietnam, my buddies and I would borrow Silvertones and Fenders, Ludwigs and Vox amplifiers on base at the local military sound studios in Fort Hood, Texas. Our hang-out then was the famous Oleo Strut, a popular coffeehouse in Killeen for good music, bands and gathering place, where I became active as an artist and once marched behind Jane Fonda in a war rally parade. I was 16 years old and wanted my father to return home safely from an unpopular war in Vietnam.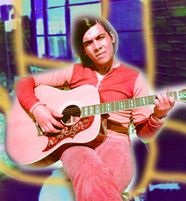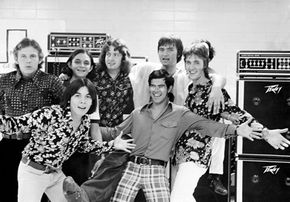 In 1968, I saw my first concert in Waco, Texas and my life was changed forever. The band was Spirit. I was spellbound and wanted to be like Randy California (whom I met years later). I soon began writing my own songs and was influenced by Shawn Phillips, a prolific solo guitarist. I met him at The Cellar in Houston and he showed me how to tune my guitar in several different ways and showed me other useful chord configurations. He even showed me how to play sitar.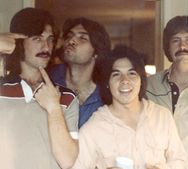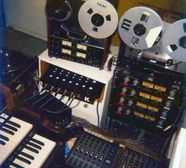 As the years went by, I developed my own style and would play original music. I started several bands such as Eclipse. We went through different line-ups which included high school friends, Richard McKinney (guitar/vocals, Pat Mikulin (guitar/vocals/keyboards), Mike Mikulin (drums/vocals/keyboards), Mike McManus (bass/vocals), Rick Andrews (keyboards/sound engineer), Rob Casner (drums), Mark Robertson (drums/saxophone), Charles Pittman (drums) and Dee Dee Jones (keyboards/vocals). We were primarily a studio band. We had a blast.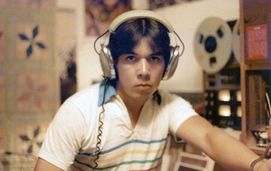 Around 1980, I realized that I needed a career that I could build on, and became interested in mechanical engineering. I got a real nice job as a drafter and started taking night classes and my ambitions slowly changed from music (my first love) to design. So here I am, years later, seeking to fill a void in my life. I am now retired and married for the first time at 52 and rediscovering my God-given musical talents. Also, I have reconnected with many old friends, discovered old 4-Track Teac recordings, (which I haven't heard in over 25 years) and I am in love with music recording again. I have been so blessed by family, job and my encouraging wife, and we have begun traveling in our beautyful camper. I gave up music for over 20 years, not once picking up a guitar and thanks to my beautiful wife, I am making up for lost time. Life is good. I have released songs from my tribute album to Charles M Russell and working on new material and stories. Thanks to you all for listening to my songs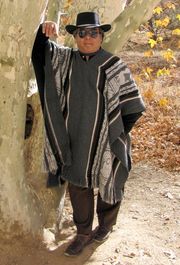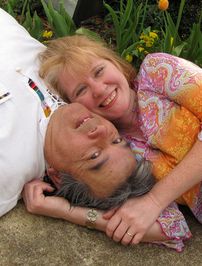 ---
Influences: 
The Beatles, Bob Dylan, Elvis Presley, The Rolling Stones, Animals, Ray Charles, The Beach Boys, Spirit, Shawn Phillips, John Fogerty, Donovan, Pete Townsend, Todd Rundgren, Yes, 10cc and so on.
Favorite Albums:  
Liars-Todd Rundgren, St. Pepper's Lonely Hearts Club Band-The Beatles, 12 x 5-Rolling Stones, Aquqlung-Jethro Tull, Storyville-Robbie Robertson, Trick of the Tail-Genesis